Haaseline Entertainment played a big part in the X2 movie being the hit is was in the X-Man franchise. We muscled Fox's ( now Disney ) Daredevil and X2 with Universals first Hulk film and owned valuable retail space for Kraft foods for Feb , March and June at Walmart. Packaging , 6000 Displays with movie graphics and 8000 in store events with digital advertising made for a Marvel-ous marketshare gain for Kraft/Nabisco. Haaseline also won 2 Tellys for the efforts at retail. 
I loved one of the lines in X2 by Magneto "Let the War begin" 
We used that way back then and it applies today. Digital strategies are consuming marketing teams and omni channel marketing tries to keep pace balancing brick and click.
The War between Retail giants Walmart and Amazon has set the stage for big thinking and big spending ?? Haaseline Entertainment stepped up to the plate and spent big to own retail space at the worlds largest Brick Retailer. 
Who is the next generation to step it up ?? Is the end goal sustainable growth or large winning for the long haul. Most companies and brands look to manage their brands on a long term ( job keeping ) strategy. Are there rogue players willing to step up to the plate and shake the ground under their marketing plans?
This is who Haaseline Entertainment is !!! "Not for the Meek" You want to win and win big , give us a call !!!
Creating programs that offer (FOMO) the fear of missing out is what we do at Haaseline Entertainment. Programming that includes retail merchandising and creative ways of fulfilling media requirements for entertainment propertities is our forte.
No need for FOBO ( Fear of Better Options ) … we have it all!!!
Lots of great opportunities with films and franchises via studios in 2020. Warner Brothers has Birds of Prey (Feb), Godzilla vs King Kong (Nov), Wonder Woman 2 (June ), The Witches (Oct), & Dune (Nov). Universal with Trolls ( April) & Fast & Furious 9 (May). Sony with Bad Boys for Life (Jan), Bloodshot (March), Fantasy Island (Feb), Morbius (July), Ghostbusters (July), Monster Hunter ( Sept ), Venom 2 (Oct). Paramount with Top Gun 2 (June), Disney/Fox Jungle Cruise (July).
 All have our stamp of approval to build retail partnerships.
As stated in past news we have a vested tie to Valiant Entertainment's Bloodshot which is on the Sony slate. This is a once in a lifetime opportunity to support brand new fresh content in the superhero universe with great added value in partnership. Contact us for first hand opportunity that can be built into a year long partnership on a very reasonable budget. 
We also have added Outdoor Caps (headwear), Swiftglimpse ( maps & calendars ) to our licensed products for Valiant Entertainment. This alliance has made our sales and marketing scope larger and adds more scale for retail and promotional opportunities.
We also helping deliver acts and personalities to different projects with recent works with Actor Michael Cudlitz in Hardwick documentary ( winning several national awards ) and working with Johnny Stuart creator of Legends in Concert.
Haaseline Entertainment uses our sales leg the  CPG Company to place brands on shelf at retail. Well over 100 years experience in Retail , Sales, & Marketing.
We bring Program, Products, & Promotions catered to our customers needs; whether that customer is part of the manufacturing, retail, media, or entertainment industry!
No idea or suggestion is not worth investigating any opportunity.
Our ultimate goal is to develop a fully integrated program from click to brick & mortar to position brands to be category leaders within total store sales.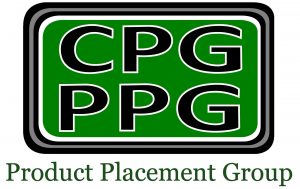 At CPG Placement Company, We offer top notch service with proven success in the field. In addition, our team is comprised of individuals of varied backgrounds, specialties and skills. These characteristics make us unique in many ways, allowing us to offer a wide range of support, feedback and services.

Who We Are

Planning: We can offer input and feedback in creating strategic sales and marketing plans.

Communication: We strive for open communication and always follow up in a timely manner. Communication is the cornerstone of any relationship, and we strive to keep the channel open.

Creativity: We can provide input, feedback and assistance in creating marketing materials.
Resourcefulness: We are always brainstorming ideas for new channels of distribution or placement for our brands.

Information: Our team is continually learning about new trends and market changes.
More to come as we build the dreams and productive alliances in the industry!
Take a look at Haaseline Entertainments video and photo tabs in our FB link below to get an idea how we build sales , and relationships with shoppers, brands and retailers.
https://www.facebook.com/MrDirectorofFun/
https://www.imdb.com/name/nm1035460/
Haaseline Entertainment is entering its 14th year of retail promotional marketing. Our goal is simple, to grow "total store sales" while connecting your consumer with the exciting "Land of Entertainment".
The fact is most companies just want to grow their brands and reach their individual targets. True leaders in our industry must create programs that can grow total consumption, (Share of Revenue) while tending to the individual needs of their companies brand share growth.
We produce "share of mind" with our approach. Its time to grow total consumption and share of mind.
Haaseline Entertainment has and will clearly be dedicated to making you and your brands "Healthy Growth Enablers"!!!