Welcome to 2021 , mid year review !! As we continue to look at the supporting data on what is driving Brand share and revenue collaboration continues to come out on top with 68% marketers support on most needed attribute. 
This is great us as Haaseline Entertainment has numerous IP's and promotional partnerships to offer our clients. 
The pandemic has definitely increased online selling and educating , as well as curb pickup of products and better planned shopping experience. Those shoppers who pick up their orders are also shopping in stores and adding an average of 7 sku's to their pick up orders. Shopping trips are down but basket size has increased. As always 86% of shoppers are still going to brick & mortar. 
What is meant by collaboration ? Brands need to have partners in their promotions and merchandising for ultimate performance and we have the best roadmap for that collaboration. Email, or call us for very affordable ways and advice to cut through the clutter to find the best program , promotional partner all being very affordable. 
Haaseline Entertainment has been hired to do just that for many big network and sports opportunities .. Contact us , so we can connect  you to huge audiences of affluent high income shoppers that will love your brands !!
Haaseline Entertainment has grown our ability during times of uncertainty to landing on solid ground. The licensing and entertainment marketing business has become a juggernaut for driving brands online and in-store for awareness levels rising for shoppers everywhere.
We welcome new customers everyday to a portfolio of great product in the CPG world with our CPG Company ( which is explained below ) with new clients in Confections/beverage and CBD/Hemp Categories. 15 new clients over the last 6 months.
Haaseline has also been named Marketing Manager for the USA Cricket Council and the ever popular US Open of Cricket thanks to MAQ. The fastest growing sport in the world and at #2 globally.
One Family Media has just tapped Haaseline Entertainment as key to product placement and advertising on their vast schedule of original and favorite programming to bring that intimacy and partnership needed for your brand !!!
Covid has changed the consumers shopping and consumption of content behaviors in the industry. Planning shopping and life has become much more structured with an environment more at home than out in the marketplace. 
The Entertainment Industry has adjusted well to Movie releases direct to streaming as well as bolstering up their content on streaming services like One Family Media, Netflix, Hulu, HBO/MAX, Apple TV , Disney + , CBS/Viacom and Amazon Prime. Most Studios are doing duel theatrical and streaming releases at the same time as recently executed by ATT/Warner Media with King Kong vs Godzilla .. Disney+ is following with the same strategy. 
Online shopping is the winner as we learn to retool the marketing landscape for success. Drive up delivery , delivering services and streamline shopping have become common place for a brands need to be concise in picking the best partners in promotion. Online shopping has accelerated its numbers by 2 years up 32% . Online grocery is now a reality and marketing to todays homebody is a game changer with packaging of your brand a new horizon. 'Remember reading cereal boxes as a kid"
Promotions are happening online and at home. Retailers can still provide numerous fun activities to family movie nights, zoom & watch parties. Celebrities and Musicians are much more active in interacting online live or even direct with fans for a fee. All this new technology has become a way of life and we have adapted to drive franchises and sales. Nostalgia has kicked in with new movies being pushed to 2021. 
Haaseline Entertainment creates programs that offer (FOMO) the fear of missing out is what we do at Haaseline Entertainment. Programming that includes retail merchandising and creative ways of fulfilling media requirements for entertainment propertities is our forte.
28 May 2021
04 June 2021
11 June 2021
16 June 2021
18 June 2021
25 June 2021
30 June 2021
02 July 2021
09 July 2021
16 July 2021
23 July 2021
30 July 2021
06 August 2021
13 August 2021
20 August 2021
27 August 2021
03 September 2021
10 September 2021
17 September 2021
24 September 2021
01 October 2021
08 October 2021
15 October 2021
22 October 2021
29 October 2021
05 November 2021
11 November 2021
19 November 2021
24 November 2021
03 December 2021
10 December 2021
17 December 2021
22 December 2021
14 January 2022
21 January 2022
11 February 2022
18 February 2022
04 March 2022
25 March 2022
08 April 2022
15 April 2022
Haaseline Entertainment uses our sales leg the  CPG Company to place brands on shelf at retail. Well over 100 years experience in Retail , Sales, & Marketing.
We bring Program, Products, & Promotions catered to our customers needs; whether that customer is part of the manufacturing, retail, media, or entertainment industry!
No idea or suggestion is not worth investigating any opportunity.
Our ultimate goal is to develop a fully integrated program from click to brick & mortar to position brands to be category leaders within total store sales.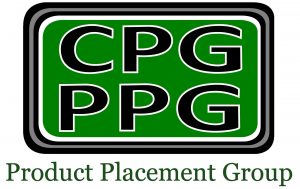 At CPG Placement Company, We offer top notch service with proven success in the field. In addition, our team is comprised of individuals of varied backgrounds, specialties and skills. These characteristics make us unique in many ways, allowing us to offer a wide range of support, feedback and services.

Who We Are

Planning: We can offer input and feedback in creating strategic sales and marketing plans.

Communication: We strive for open communication and always follow up in a timely manner. Communication is the cornerstone of any relationship, and we strive to keep the channel open.

Creativity: We can provide input, feedback and assistance in creating marketing materials.
Resourcefulness: We are always brainstorming ideas for new channels of distribution or placement for our brands.

Information: Our team is continually learning about new trends and market changes.
More to come as we build the dreams and productive alliances in the industry!
Take a look at Haaseline Entertainments video and photo tabs in our FB link below to get an idea how we build sales , and relationships with shoppers, brands and retailers.
https://www.facebook.com/MrDirectorofFun/
https://www.imdb.com/name/nm1035460/
Haaseline Entertainment is entering its 15th year of retail promotional marketing. Our goal is simple, to grow "total store sales" while connecting your consumer with the exciting "Land of Entertainment".
The fact is most companies just want to grow their brands and reach their individual targets. True leaders in our industry must create programs that can grow total consumption, (Share of Revenue) while tending to the individual needs of their companies brand share growth.
We produce "share of mind" with our approach. Its time to grow total consumption and share of mind.
Haaseline Entertainment has and will clearly be dedicated to making you and your brands "Healthy Growth Connectors "!!!