Summer Fun is here and Haaseline Entertainment will play it safe in the sun.
Hoping that you all will give us a buzz and be part of the numerous opportunities available to you this Calendar year and as you plan for 2023. 
You will read below how we have strengthened our relationship in the marketplace with full service companies like Whiteboard Communications and Rapid Digital. 
The box office is back and with a new normal of shopping heightened by delivery, pick-up and the ever growing click and brick marketplace there are more shopper touch points than ever before. We are equipped to lead you to all touch points and build you a promotional calendar that resonates with all shoppers adding sales/merchandising with your retail partners. 
Haaseline Entertainment just signed an agreement to represent Rapid Digital ( Ads & NFT's – Non Fungible Tokens ). Simplify your life for online advertising for your brand and with retailers. Start adding NFT's to your promotional tactics connecting Brands / IP's to passionate shoppers.
Remember we build successful retail, merchandising gains with Entertainment properties that build your share of experience in the marketplace.
Haaseline Entertainment and CPG has expanded our horizons with new segments like CBD/Hemp (  We recently have gotten 13 SKU'S into Sprouts in the CBD Category in edibles.  )  We recently added Cosmic Cowboy to our CBD business and which is continuing to grow with CPG Product Placements Groups success.
Premium brands like Alka ph 10 water, Chug Bud, US Open Cricket and Warrior Island the newest phase of content participation for audiences. We have also understood the need to align ourselves with other companies like Whiteboard Communications bringing us technologies of connectivity via Freeeway and Marketing Service excellence via Hatteras. 
CPG is also the Sponsorship Marketing Agent for the USCC (Cricket Council) for the Florida US Open of Cricket in Broward County Stadium. Very affordable rates to reach to reach our 24M viewers with 5 additional events throughout the year. 
Let us show you all new affordable ways to help your brand expand distribution, shoppers and sales/market share via merchandising at retail and e-tail. 
Haaseline Entertainment creates programs that offer (FOMO) the fear of missing out is what we do at Haaseline Entertainment. Programming that includes retail merchandising and creative ways of fulfilling media requirements for entertainment propertities is our forte.
01 July 2022
08 July 2022
15 July 2022
22 July 2022
29 July 2022
03 August 2022
05 August 2022
12 August 2022
18 August 2022
19 August 2022
26 August 2022
31 August 2022
02 September 2022
07 September 2022
09 September 2022
16 September 2022
23 September 2022
30 September 2022
01 October 2022
07 October 2022
14 October 2022
15 October 2022
21 October 2022
28 October 2022
02 November 2022
04 November 2022
11 November 2022
18 November 2022
23 November 2022
02 December 2022
15 December 2022
16 December 2022
21 December 2022
25 December 2022
06 January 2023
13 January 2023
27 January 2023
03 February 2023
10 February 2023
17 February 2023
24 February 2023
03 March 2023
10 March 2023
17 March 2023
24 March 2023
31 March 2023
07 April 2023
14 April 2023
28 April 2023
30 April 2023
05 May 2023
19 May 2023
26 May 2023
02 June 2023
09 June 2023
23 June 2023
Haaseline Entertainment uses our sales leg the  CPG Company to place brands on shelf at retail. Well over 100 years experience in Retail , Sales, & Marketing.
We bring Program, Products, & Promotions catered to our customers needs; whether that customer is part of the manufacturing, retail, media, or entertainment industry!
No idea or suggestion is not worth investigating any opportunity.
Our ultimate goal is to develop a fully integrated program from click to brick & mortar to position brands to be category leaders within total store sales.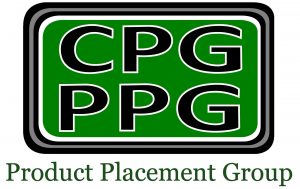 At CPG Placement Company, We offer top notch service with proven success in the field. In addition, our team is comprised of individuals of varied backgrounds, specialties and skills. These characteristics make us unique in many ways, allowing us to offer a wide range of support, feedback and services.

Who We Are

Planning: We can offer input and feedback in creating strategic sales and marketing plans.

Communication: We strive for open communication and always follow up in a timely manner. Communication is the cornerstone of any relationship, and we strive to keep the channel open.

Creativity: We can provide input, feedback and assistance in creating marketing materials.
Resourcefulness: We are always brainstorming ideas for new channels of distribution or placement for our brands.

Information: Our team is continually learning about new trends and market changes.
More to come as we build the dreams and productive alliances in the industry!
Take a look at Haaseline Entertainments video and photo tabs in our FB link below to get an idea how we build sales , and relationships with shoppers, brands and retailers.
https://www.facebook.com/MrDirectorofFun/
https://www.imdb.com/name/nm1035460/
Haaseline Entertainment is entering its 15th year of retail promotional marketing. Our goal is simple, to grow "total store sales" while connecting your consumer with the exciting "Land of Entertainment".
The fact is most companies just want to grow their brands and reach their individual targets. True leaders in our industry must create programs that can grow total consumption, (Share of Revenue) while tending to the individual needs of their companies brand share growth.
We produce "share of mind" with our approach. Its time to grow total consumption and share of mind.
Haaseline Entertainment has and will clearly be dedicated to making you and your brands "Healthy Growth Connectors "!!!