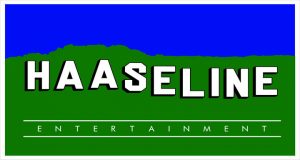 Cyber Monday sets the record straight !! We all know that digital commerce and Marketing is where our business has gone, but what to do with costly brick and mortar venues that still sell the bulk of our products.
Retailtainment was the means of bringing excitement to retail. Walmart has recommitted itself to having full involvement for store excitement , but what is missing?
Retailtainment is now being handled by a new group of people who have grown up in the digital age and that has put some dampeners on how its being executed and received. Digital is an awesome enhancement to in-store marketing but the art of the store, brands and execution has lacked due to the current marketplace.
We know how to bring excitement back to you brand, salesforce and store employees to make in-store execution of event and merchandising a huge success!!! It's not that retailtainment struggles to reach payout , it's that todays creators haven't lived in a non digital world. You need the right ideas and touch points from pre-digital to work and a team that understands how digital compliments these old school successful tactics.
Let us show you our many options to drive excitement with the most recent entertainment properties!!
We are very excited by Valiant Entertainment and Sony's commitment to the Movie "Bloodshot" coming soon starring Vin Diesel and more. It appears it will be the 100 M shot in arm we have been waiting for to deliver apparel, caps, jewelry and calendars. We will be working hard with our partners Outdoor Caps and SwiftGlimpse to get new designs and product to support at Retail.
Creating programs that offer (FOMO) the fear of missing out is what we do at Haaseline Entertainment. Programming that includes retail merchandising and creative ways of fulfilling media requirements for entertainment propertities is our forte.
No need for FOBO ( Fear of Better Options ) … we have it all!!!
Lots of great opportunities with films and franchises like Venom, Goosebumps 2, Wonder Park , X-Men- New Mutants & Dark Phoenix,  MIB and 2 new Spidey Films ( Animated and Live Action ).  All have our stamp of approval to build retail partnerships.
As stated in past news we have a vested tie to Valiant Entertainment's Bloodshot which is on the Sony slate. This is a once in a lifetime opportunity to support brand new fresh content in the superhero universe with great added value in partnership. Contact us for first hand opportunity that can be built into a year long partnership on a very reasonable budget. 
We also have added Outdoor Caps (headwear), Swiftglimpse ( maps & calendars ) and Butterflyze ( jewelry ) to our licensed product for Valiant Entertainment. This alliance has made our sales and marketing scope larger and adds more scale for retail and promotional opportunities.
Haaseline Entertainment uses our sales leg the  CPG Company to place brands on shelf at retail. Well over 100 years experience in Retail , Sales, & Marketing.
We bring Program, Products, & Promotions catered to our customers needs; whether that customer is part of the manufacturing, retail, media, or entertainment industry!
No idea or suggestion is not worth investigating any opportunity.
Our ultimate goal is to develop a fully integrated program from click to brick & mortar to position brands to be category leaders within total store sales.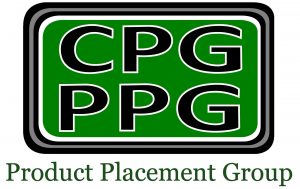 At CPG Placement Company, We offer top notch service with proven success in the field. In addition, our team is comprised of individuals of varied backgrounds, specialties and skills. These characteristics make us unique in many ways, allowing us to offer a wide range of support, feedback and services.

Who We Are

Planning: We can offer input and feedback in creating strategic sales and marketing plans.

Communication: We strive for open communication and always follow up in a timely manner. Communication is the cornerstone of any relationship, and we strive to keep the channel open.

Creativity: We can provide input, feedback and assistance in creating marketing materials.
Resourcefulness: We are always brainstorming ideas for new channels of distribution or placement for our brands.

Information: Our team is continually learning about new trends and market changes.
More to come as we build the dreams and productive alliances in the industry!
Take a look at Haaseline Entertainments video and photo tabs in our FB link below to get an idea how we build sales , and relationships with shoppers, brands and retailers.
https://www.facebook.com/MrDirectorofFun/
https://www.imdb.com/name/nm1035460/
Haaseline Entertainment is entering its 12th year of retail promotional marketing. Our goal is simple, to grow "total store sales" while connecting your consumer with the exciting "Land of Entertainment".
The fact is most companies just want to grow their brands and reach their individual targets. True leaders in our industry must create programs that can grow total consumption, (Share of Revenue) while tending to the individual needs of their companies brand share growth.
We produce "share of mind" with our approach. Its time to grow total consumption and share of mind.
Haaseline Entertainment has and will clearly be dedicated to making you and your brands "Healthy Growth Enablers"!!!