Is it part of your marketing strategy? Does your core consumer drive your brand to a cause related promotions?
Today's analysis by paralysis mind leans towards option two. Here comes the pitch to the inner you. Everybody likes to feel good about a purchase having meaning beyond the buy. Even if it's just a portion of the proceeds, or up to a certain amount is given in lump sum from the promotion. This giving from purchase makes heavy users feel content. So instead of letting data drive you to cause marketing why not be a leader and make it a priority in your plan.
Once that commitment is made you can then do the due diligence on what cause is the most appropriate charity for your brand. Lets talk about some interesting ways to raise money for a cause.  Have your brand own a portion of a property, and stretch your $ beyond just graphics on-pack, or a promotional offer.
Most studios' have opportunities for props and costumes to used as prizes or used in their own on-line auctions. There are opportunities for brands to sponsor a cause movie offering featuring costumes and props. It allows you to use the movie on-pack and drive shoppers to your sponsored movie site. (whether that is your site or the studio's- you are the title sponsor ) . Imagine your small (or big) brand is the lone driver of this shopper opportunity. Consumers go on line directed from your campaign. ( print,tv,on-pack,pos,online) and bid on items from the movie with all the proceeds ( or a portion ) going to your designated charity. You get to use the approved promotional graphics to drive your attachment to the film, and you own this great cause marketing opportunity.
Take it a step further you can use some of the costume/props to put on a retailers site so they may have the opportunity to raise $ and customize the promotion for their chain or cause. Now mix and match a bit, depending on the film. If you are in need of a seasonal opportunity pick a horror or holiday film and appropriate charity. Holiday and Toys for tots, Halloween and a blood drive/red cross, Black History month and the Dr. King memorial, you get my drift.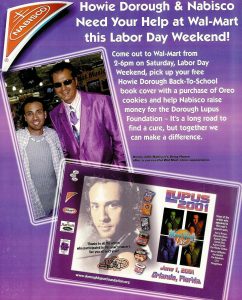 Charity starts at home. Yes with your brand, whether that film is tent pole or small movie your brand can be the king of the hill (or heart).